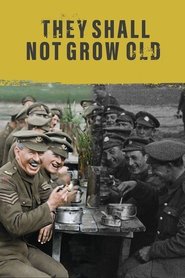 They Shall Not Grow Old
A documentary about World War I with never-before-seen footage to commemorate the centennial of Armistice Day, and the end of the war.
Duration: N/A
Release: 2018
Kenny
Kenny
An intimate and revealing portrait of Kenny Dalglish – the player, the man, the truth.
Night School
Night School
Indianapolis has one of the lowest high school graduation rates in the country. Night School follows three adult students living in the city's more impoverished neighborhoods as they attempt to…
Titanic: 20 Years Later with James Cameron
Titanic: 20 Years Later with James Cameron
For the 20th anniversary of "Titanic," James Cameron reopens the file on the disaster.
I Am Paul Walker
I Am Paul Walker
Explore the life and legacy of actor Paul Walker, the Southern California native who cut his teeth as a child actor before breaking out in the blockbuster Fast and Furious…
Andre the Giant
Andre the Giant
An ambitious and wide-ranging documentary exploring Andre's upbringing in France, his celebrated career in WWE, and his forays in the entertainment world.
Hidden Colors 2: The Triumph of Melanin
Hidden Colors 2: The Triumph of Melanin
Hidden Colors 2 is the follow up to the critically acclaimed 2011 documentary about the untold history of people of African and aboriginal descent. This installment of Hidden Colors goes…
Louis Theroux: A Place for Paedophiles
Louis Theroux: A Place for Paedophiles
Louis has gained access to Coalinga Mental Hospital in California, which houses more than 500 of the most disturbed criminals in America, convicted paedophiles. Most have already served lengthy prison…
Assaulted: Civil Rights Under Fire
Assaulted: Civil Rights Under Fire
With the original intention of empowering a citizenry's ability to defend themselves against a corrupt or tyrannical government, the concept today may seem farfetched or the makings of a Hollywood…
Born in China
Born in China
Venturing into the wilds of China, "Born in China" captures intimate moments with a panda bear and her growing cub, a young golden monkey who feels displaced by his baby…
Campaign of Hate: Russia and Gay Propaganda
Campaign of Hate: Russia and Gay Propaganda
As most of the world moves forward toward gay equality, Russia is seemingly heading backward. Antigay sentiment and legislation are spreading rapidly throughout the country. In 2013, the Russian parliament…
Dior and I
Dior and I
In Frederic Tcheng's masterful documentary, one enters the storied world that is the House of Christian Dior with a privileged, behind-the-scenes look at the creation of Raf Simons' first Dior…
The Trials of Muhammad Ali
The Trials of Muhammad Ali
Brash boxer Cassius Clay burst into the American consciousness in the early 1960s, just ahead of the Civil Rights movement. His transformation into the spiritually enlightened heavyweight champion Muhammad Ali…